Industrial cleaning and trade fairs
Each space has different hygienic needs due to its use and the activities it treats. Mimosa has skills, techniques, products, and equipment suitable to deal with any specific request. We can evaluate individual needs to design and provide the most appropriate service.
Our goal is to find a balance between intervention methods, results, costs, and customer satisfaction.
Find out more
Tailor-made 

Solutions
We offer different solutions, adapted to the size and needs of the structure. For industrial spaces and large surfaces, we have "man on board" machines for the treatment of floors and work at height (cleaning of windows, walls, channels, and systems). For sanitization programs, we dispose of the latest technologies (micronization of PMC products, treatment with dry steam at high temperature, treatment with ozone).
A quality service
Mimosa applies the scheduled control of the expected quality standards. Through a codified process and dedicated resources, it guarantees constant monitoring of the service provided.
To whom is the service dedicated?
Big commercial companies, production companies, industrial and craft depots, warehouses, train and bus stations, airports, exhibition and congress centers, sports facilities.
Spaces and surfaces concerned
All areas and mobile and fixed appliances defined in the technical specifications or agreed with the client.
The advantages of a cleaning program
Personalized cleaning and sanitizing program designed by Mimosa on the real needs of the individual customer
Certain intervention times and carrying out of activities according to an agreed program
Mimosa employees trained for the specific activity
Application of procedures and devices for the protection of safety at work
Verification of the correct execution of the work and quality control of the service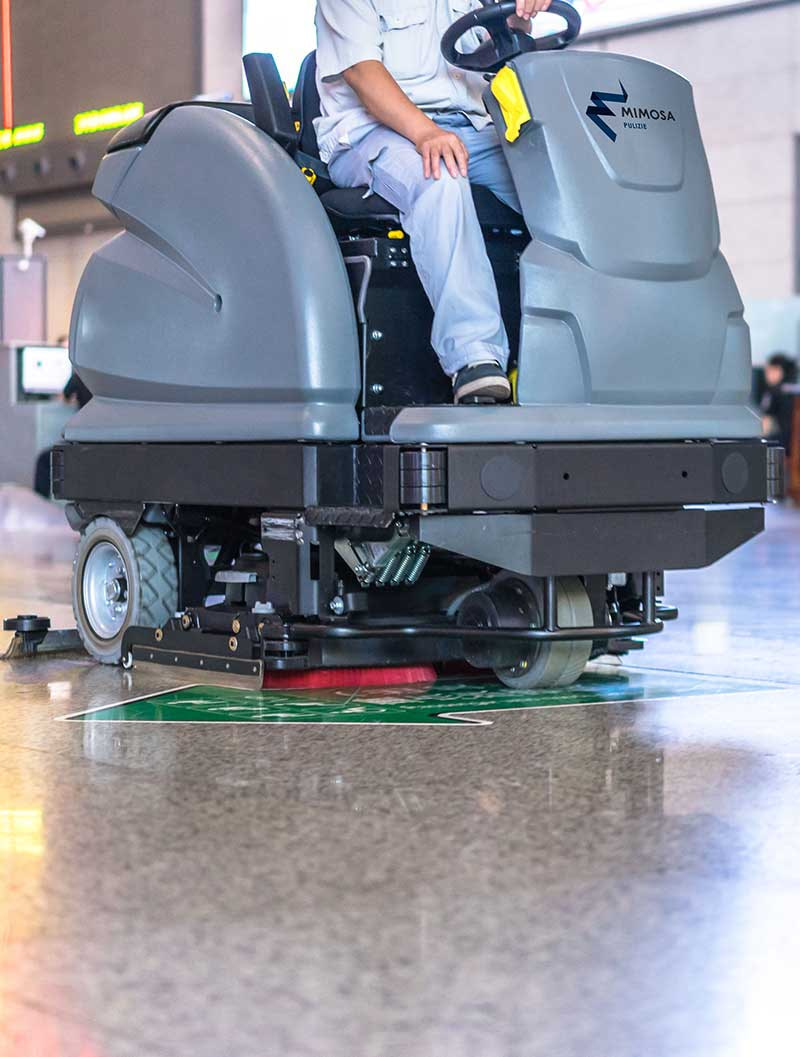 For more information, do not hesitate to contact us. Qualified staff will respond to your requests by offering you the most suitable solution for you!